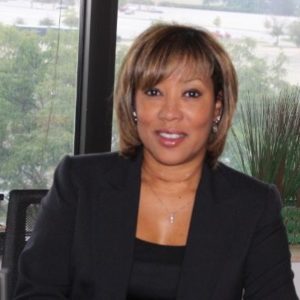 Lillian Harris has refreshed the commercial cleaning industry with a mix of compassion, quality service and an unyielding drive for results that helps businesses and individuals reach their potential. After years of experience in various areas of customer service and a passion for cleaning, in 2016 she launched a professional commercial cleaning business, Call Flawless Inc. Through Flawless, she blends her knowledge with instincts to fill in the gap of 'what's missing' when it comes to developing successful outcomes.
Lillian's underlying purpose is to grow a company that helps people find their success through a culture that strives to empower people. Her extended family approach has gained the trust and appreciation of clients, candidates and partners. Lillian's diverse life experience has enabled her to connect with a wide range of people that allow her to understand the small 'shifts and tweaks' that will enable them to reach their success. Through this entrepreneurial endeavor, Lillian has been able to inspire and invigorate the lives of many through training, coaching and mentoring, she continues to share her contagious positive energy and love for life.
What We Stand For
To be a leader in the Janitorial Service Industry by servicing the image of Our Clients' facility. Our vision is to have the front line of your business FLAWLESS. To achieve our vision, we continually strive to deliver superior service by utilizing the most advanced, thorough and personalized maintenance care available.
Our management process and fully trained employees enable us to utilize the most technological advanced cleaning processes at your facility. Our services are competitively priced; therefore, we will not sacrifice our quality standards to outbid our competition. To further heighten our success, we have sound business management practices. Our project managers, office managers, quality control inspectors and cleaning crew are required to attend informative training workshops, seminars and staff meetings on proper cleaning techniques, proper use of cleaning agents, updated safety procedures and modern technology as it affects the cleaning industry. Our management staff conducts monthly meetings to address further safety ideas, specific task cleaning problems, projections for the company's future, and which products and cleaning procedures work best.